---
Media Clips
---
Kind of silly and neat at the same time.

---
Haley Burton from WBNG came out on 12/23/2010 to do a little story on the lights. Cameron wanted a shot at stardom so he stepped up to the plate and hit a homer!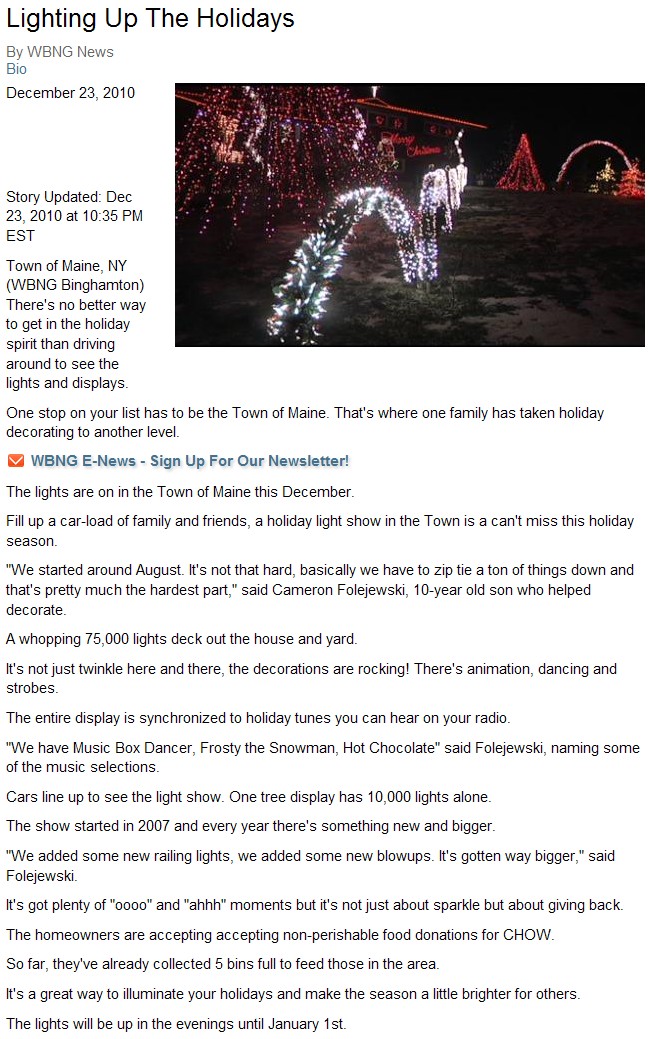 ---
We had News10Now stop by this year to do a little story on the display and on how we are accepting donations for CHOW(a local food pantry). Here is the video...

MaineLights.org - Our Interview with News10Now from Jeff F on Vimeo.
---
John Tesh was having a little contest and I guess they liked the lights enough to send an autographed copy of his latest book and a CD. Pretty neat!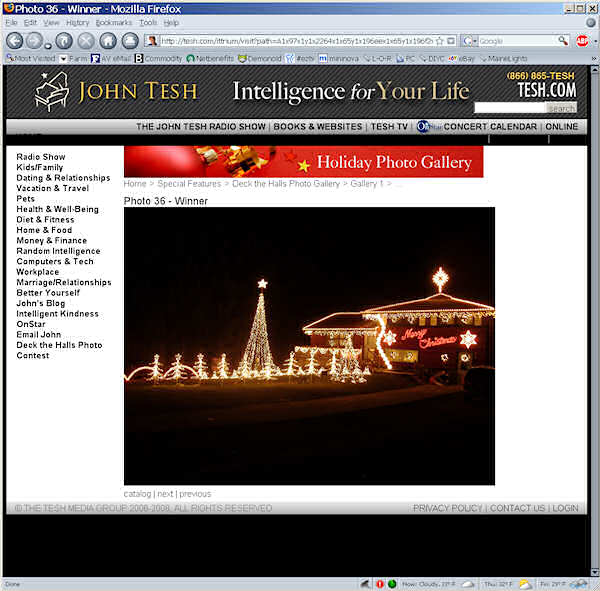 (click for larger picture)
---